Welcome to Batingua Arts Dance and Drum Productions LLC.

Each box below will help you to understand the unique essence of Batingua Arts.
What It Means, How it Began, its Vision, Mission and Core Values. Also find out how you can join us and "experience the fire" in our open level classes and celebratory performances.

" Arts From My Ancestors Land "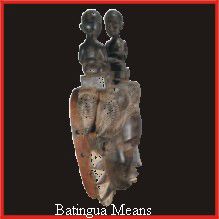 "BATINGUA ARTS BRINGS...
A FREE SUMMER ARTS INTENSIVE PROGRAM TO BROOKLYN


"MY BROOKLYN MY ARTS"
Youth from all over Brooklyn were selected to participate in a Free community arts intensive program. Students in the program will be trained on a variety of dance genres including: Ballet, West African, Afro Caribbean, Haitian Folklore, Step, Dance Hall & Hip Hop. At the end of the program these students will then offer FREE community performances to any Brooklyn agency that is making positive developments for our Brooklyn Community. Thanks to a grant from Brooklyn Arts Council, this program is FREE to all Brooklyn youth ages 10- 18.



Are you an agency making positive contributions to the Brooklyn Community? Do you have an event that you would like a performance for? Contact Batingua Arts, My Brooklyn My Arts!!!! This program is from May 17th - August 15th


See "My Brooklyn My Arts" page for videos and pics!!!!



FOR RESERVATIONS OR QUESTIONS: CALL (646) 533-5013
HOME PAGE ABOUT US DIRECTORS INFORMATION EDUCATING OUR YOUTH CONTACT US

Contact Us Via Email: batinguaarts@hotmail.com
Call us: 646-533-5013
www.batinguaarts.com


Designed by: www.purrfectengravers.com Sponsored in part by: www.anotheryoungscholar.com